About Rise Above Auto Detailing
Rise Above Auto Detailing is proudly owned and operated by a local firefighter and his wife, based in Brighton, Colorado. Kevin has had a love of cars since he was a young kid. He has always kept his vehicles clean and looking sharp. We have always enjoyed going to car shows and seeing how well cars can be maintained, how shiny and glossy the paint can be, and the pride that owners take in their vehicles. We have always prided ourselves on cleanliness of our personal vehicles, regular washes, and regularly cleaning the interiors. We have been together for 15 years, and married for 10 years.
They have 2 young children. Eve has found her passion for detailing vehicles, and she takes pride in her work to make sure our clients are excited about their cars being clean again. We can and will detail any make or model of vehicle, from "soccer mom vans" to high end exotic vehicles, and everything in between. We love seeing our customers reactions when they look at their vehicle after a service, many times they tell us "It's cleaner than when I bought it" or "it hasn't been this clean since I picked it up from the dealership". Those reactions are what make detailing so enjoyable. It's bringing that feeling of "I just got a new car" without the price tag!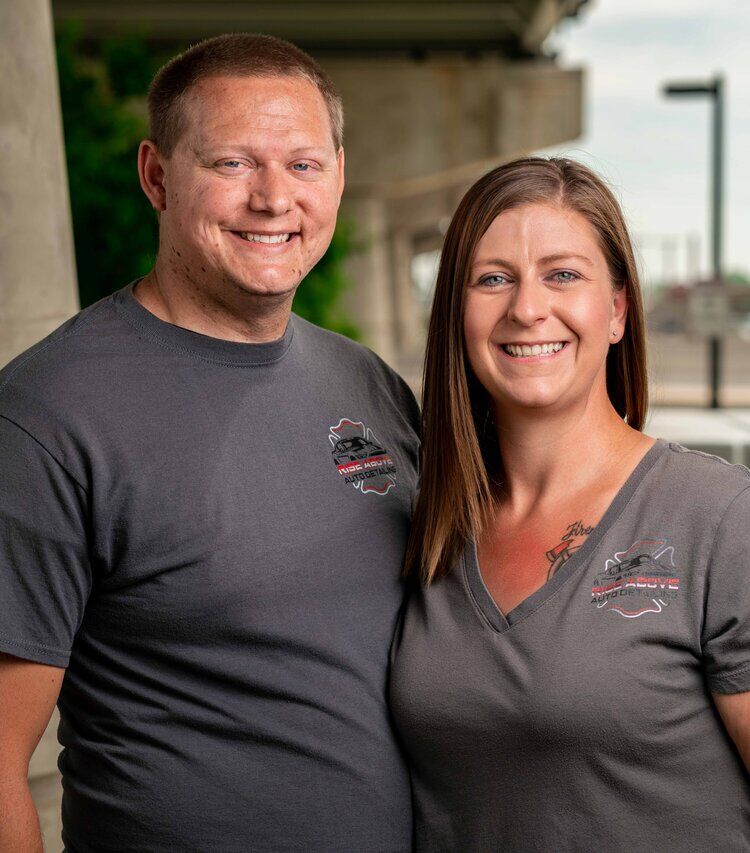 Why Rise Above Auto Detailing?
Our promise to you, is that you will be excited about the outcome of your vehicle once we're done. While we cannot guarantee to get every stain out of the interior, we will do our absolute best to remove it and keep the integrity of the seats and carpet. With exterior details, we will take as much grime off as possible, without compromising the clear coat and paint.
We use many different products by different manufacturers, so that we make sure we can get the best clean on each car, as every car is different, and requires a little different care. Contact us now!
Visit our Ceramic Coating Brighton CO page for more information.